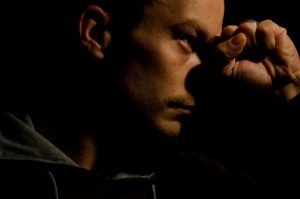 Most likely, after all the traumas and losses you've had you're thinking, maybe I need to change my life. Right? So how can you do that? Sometimes traumatic events seem relentless in our lives, coming at us one after another. We can find ourselves wishing for a breather and for rest so we can get some quality sleep or so we can think straight again. Have you ever had those kinds of experiences? You might be thinking about changing your life, but there are many things to consider depending on whether you're rebuilding your life from scratch or not.
First Changes
You might start by taking inventory of your life to locate the areas that are out of sorts starting with basic needs. The major focus should be on determining whether your basic needs are being met. A general basic needs list might include food, clothing, shelter, water, and healthcare. But in my years of experience in helping others rebuild their lives, this list isn't comprehensive enough. This is only a start.
Second Line of Changes
A more comprehensive list casts a broader net. For instance, it's difficult to hold down a job without a stable place to live, but we need to take that a step further. Having a safe, non-threatening environment becomes critical for women and children—especially those who have been in abusive situations.
Other aspects of a broader basic needs list include clothing, transportation, childcare, education, dental, vision, medications, and mental health needs. Having these needs met enables you to better focus on working and earning money to improve your situation. Think about how many of these needs if not met might prohibit you from getting a job or focusing and doing a good job at work. Again, an example might be that without certain work clothes you can't get a job or without reliable transportation you can't go to and from work or shop for food and clothing. If there are health, dental, or vision problems they might even keep you from being able to work. Of course, if you need medications but don't have insurance or cannot afford the copay, then you may not be well enough to work. So you see there may be a lot of changes needed in your life depending on your journey.
Additional Changes
You might need to change your life, but until you make sure that the very basic needs issues are handled, it will be difficult to move forward. However, once the above basic needs and other needs are met, then you can focus on additional changes like improving your income, health, relationships, work, emotional and spiritual health. Stick with the needs we've discussed here as a starting point for changing your life and build from there. You can do this!