Are You
R
ebuilding Your Life?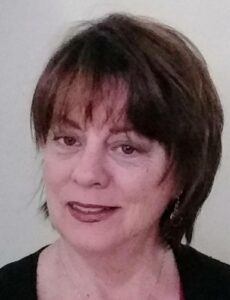 Hi! I'm Colleen. Welcome to my website! Maybe you have come here because you're having a difficult time as a result of having had life challenges like job loss, financial issues, a cancer diagnosis, divorce, loss of a loved one, or other life changes, etc.  These can cause a sudden overwhelm that leaves you wondering what to do and how to pick up the pieces and rebuild your life. 
Sometimes it can be that a combination of life-changing events occur at one time and leave you numb and feeling like you've had a hard punch in the stomach. It can take time to process all that has happened and begin to move forward again. So we have to be patient and take life one day at a time.
Unfortunately, many people experienced a tough year in 2020 as a result of COVID-19 and many still are having difficulties with steady work, finances, childcare, children not physically being in school. There have been business shutdowns, sheltering in place restrictions, and the inability to see or spend time with friends and loved ones regularly and freely. I extend my heartfelt sympathy to anyone whose loved ones passed away during this difficult season. It has truly been quite a season of revising how we do things and rebuilding what's been lost.
I am also sad to see so many of our older adults spend such long periods of time without family visits in long-term care facilities. This has been extremely difficult for older adults with dementia because they need the interaction and oversight of family members who know them well and who can give valuable input to their care and health challenges. Being unable to see their families during the COVID-19 lockdowns has been devastating for dementia patients and their loved ones. So many patients in memory care facilities have had significant health and memory declines. In fact, many dementia patients have passed away without ever again seeing their loved ones and have not truly understood what has been happening because of the nature of their dementia. This is another aspect of rebuilding after a loss of health or the loss of a loved one. Just having a loved one enter the hospital in the midst of COVID restrictions makes it very hard to obtain or to give information and to make sure that the patient is receiving the care needed. 
On another note, I am very grateful for every person who has worked hard to help others during this time. A HUGE thank you to all essential workers across many professions and industries for the sacrifices of your time and energy, and for how you have gone and continue to go above and beyond each day. 
Maybe your life rebuilding experience isn't any of the things I have mentioned so far and maybe it's not related to COVID-19 issues. It's possible that it could be due to more positive losses like children growing up and moving out on their own, leaving for a job out of state, or getting married. Or maybe it is about starting a new job or moving to a new location. While these things can be exciting, they are still stressful and somewhat traumatic—especially if leaving behind loved ones to move forward.
I believe that the only lasting solution for any aspect of rebuilding our lives starts with each individual experiencing a true heart change about other people. Loving others as God has loved us is the key. That's a tall order, but with His help, we can do it.  Every human life matters. While we can't change our own hearts, we can be open to cooperating with God and asking Him to change our hearts.  There's a lot of rebuilding to do as hearts and minds are changed. As that happens, I believe that we will begin to see more lasting changes in our relationships with others at home, church, work, and beyond. There are so many individuals who have not had equal access to quality healthcare, or to financial or career opportunities in life, because of their skin color, or because they are female, or because they are older adults. Such issues can bring financial losses, vocational losses, greater stress when providing for their families, health losses, and more. 
The many challenges of rebuilding your life after situations like the ones I've mentioned take time, extra patience, and love from those who care about us.  Rebuilding is an inescapable, necessary, and ongoing part of life. It's the kind of stuff that's hard. But…if we stay positive, open, and teachable, we can learn, change, and grow through it all.  That's true no matter what the loss or trauma might have been. 
It seems like I have spent my life rebuilding from one thing or another, so looking back I can see that it was in preparation for such a time as this. So I'm here to share what I've learned so you can get results faster. That's what a coach does. For whatever reason you find yourself rebuilding, I'm glad you arrived here. Come join me on this journey filled with hope in maximizing your potential no matter what stage of life's rebuilding process you're in right now and no matter your age might be. There's always some way you can contribute to help another person.