Are You
R
ebuilding Your Life?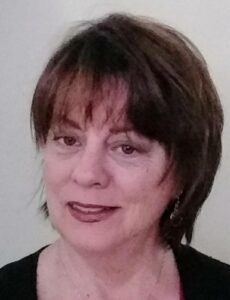 Hi! I'm Colleen. Welcome to my website! Maybe you have come here because you're having a difficult time as a result of having had life challenges like job loss, financial issues, a cancer diagnosis, divorce, loss of a loved one, or other life changes, etc.  These can cause a sudden overwhelm that leaves you wondering what to do and how to pick up the pieces and rebuild your life. 
Sometimes it can be that a combination of life-changing events occur at one time and leave you numb and feeling like you've had a hard punch in the stomach. It can take time to process all that has happened and begin to move forward again. So we have to be patient and take life one day at a time.
Unfortunately, many lives have been turned upside down in the United States since 2020.  It has become a time of carefully considering all that we hold dear in our lives like our values and freedoms, quality of life, our Constitutional rights, how we move forward from where we are now, and how we can rebuild what's been lost. 
Maybe your life rebuilding experience isn't any of the things I have mentioned so far and maybe it's not related to anything that we've dealt with in the last couple of years. It's possible that it could be due to more positive losses like children growing up and moving out on their own, leaving for a job out of state, or getting married. Or maybe it is about starting a new job or moving to a new location. While these things can be exciting, they are still stressful and somewhat traumatic—especially if leaving behind loved ones to move forward.
The many challenges of rebuilding your life after situations like the ones I've mentioned take time, extra patience, and love from those who care about us.  Rebuilding is an inescapable, necessary, and ongoing part of life. It's the kind of stuff that's hard. But…if we stay positive, open, and teachable, we can learn, change, and grow through it all.  That's true no matter what the loss or trauma might have been. 
It seems like I have spent my life rebuilding from one thing or another, so looking back I can see that it was in preparation for such a time as this. So I'm here to share what I've learned so you can get results faster. That's what a coach does. For whatever reason you find yourself rebuilding, I'm glad you arrived here. Come join me on this journey filled with some humor and a lot of hope in maximizing your potential no matter what stage of life's rebuilding process you're in right now and no matter your age might be. There's always some way you can contribute to help another person.