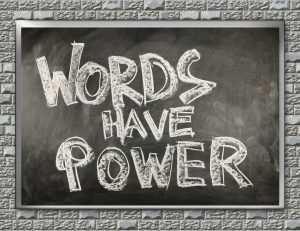 What do words have to do with rebuilding our lives? Everything! The power of words cannot be overlooked, but sometimes we don't realize the power that's in our words. Words can build us up or tear us down, evoke emotions, inspire, drain, or motivate us. What happens to our words when we go through traumas or losses? How do our words change during traumatic events compared to when all is going smoothly? That's what we're going to consider.
Our Word Choices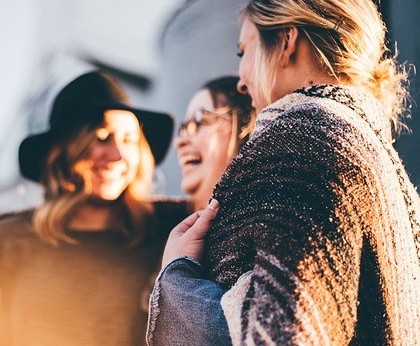 When life is going great and everything is falling into place as we think it should, it's easy to be positive and upbeat and see the glass half full, right? The sky might look especially blue and the grass a vibrant green, and no matter what happens we can shake it off. It's easy to trust God and to say and do the things that indicate that we truly trust God.
Our words might be pleasant and easily build up others and affirm ourselves. In fact, we might cringe when we hear others talking bad about themselves. Does this sound like your world? Words are pleasant, encouraging, and life building when life is good. Why is that? Very little stress? Or because life seems to be cooperating with us and going in the direction we desire?
What Happens to Our Words?
But, if a traumatic event occurs, what happens to those upbeat, positive words? Maybe our words remain unchanged or maybe they come with more of a strain. It depends on the severity of the trauma or loss and how many traumatic events have occurred. In fact, if there have been multiple major losses, words might become scarce and be surrounded with a lot of silence. Imagine having several overwhelming events that leave you with no words left to speak and no tears left to cry. Have you had those kinds of experiences? There may only be shock, numbness and anger while processing all that's occurring.
Sometimes when bad things happen, it's easy for hope to fade or even disappear, and for the once positive words and attitudes to turn bitter and negative. After all, expectations have been devastated, sometimes multiple times. That can bring about some deep soul-searching.
Traumatic events require us to have space as we go through those difficult situations. Sometimes people can articulate what they need and at times they can't. Having worked closely with trauma survivors and having coped with my own traumas, I understand the impact on the whole person. I have been present with families as they were at loved ones bedsides in ICU 24/7 after horrible tragedies, and I have been with individuals after loved ones had just passed away. Some people may prefer silence over being around others, even if those people are speaking positive words and are supportive. Time will bring more healing, less shock and numbness, and restore a desire to be around other people again.
Changing Our Words
Our words can shape our lives, our environments, and our futures. Even if you have never read the Bible, check this out. According to Proverbs 18:21 Amplified Bible (AMP), it says… "Death and life are in the power of the tongue, and those who love it and indulge it will eat its fruit and bear the consequences of their words." Maybe you're more familiar with the New King James Bible (NKJV). It says this, "Death and life are in the power of the tongue, and those who love it will eat its fruit."
Maybe you're familiar with Joyce Meyer who is a survivor of many traumatic events. She has overcome, persevered, and rebuilt her life in many ways.  One of her many books is titled,  Power Words:  What You Say Can Change Your Life.  She has much to offer others with her tips and wisdom on the power of words in her life.
The power of words has been tested. Cooked rice was placed in three separate closed jars and a short-term experiment was conducted to see if words spoken directly at a specific container of rice made any difference.  Negative, terrible words were spoken over one of the jars; positive, affirming, live-giving words over another jar; and then the third jar of rice was totally ignored. After several days, the rice that had negative words spoken over it looked awful. The rice that was ignored looked nearly as bad, but the rice that had good things said about it looked bright, healthy, and thriving.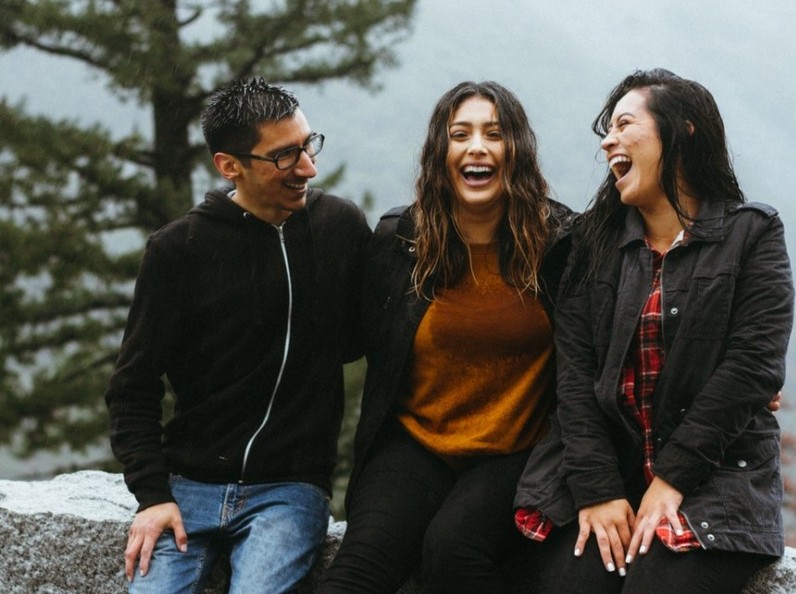 Our body and soul (which consists of our mind, will, and emotions) respond similarly to words like the rice did. As we rebuild our lives after traumas and losses, it's especially important to be surrounded by positive people. It's important to be aware of the words we are speaking about ourselves and about our lives, because we will see our words come to pass at some point. The power of the words we speak and the words others speak (if positive) can help us build a healthy self-image, life, career, and environment. So remember the power of your words.
I would like to know if you have ever seen the power of someone's words in their life? Leave me a comment below and I'll be sure to respond.
Thanks for reading!
Colleen