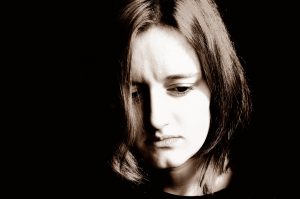 After all the traumas and losses you've been through, are you now wondering why be thankful? What do I have to be thankful for? Have you ever thought that? It's likely that you have. I think we all have after being devastated. Wading through one traumatic event or loss after another can lead to feelings of things never getting better or total hopelessness. These events may cause us to become bitter, angry, or ungrateful, unless we take time to process our pain the right way. According to the Merriam Webster online dictionary, grateful is defined as "appreciative of benefits received," and thankfulness is defined as "conscious of a benefit received; well pleased; and expressive of thanks." Sometimes when life gets difficult, it's easy to become less appreciative and less likely to express our thankfulness, unless we make a concentrated effort to do so and to stay positive.
Impact of Life Experiences
Despite our life experiences, we all have a choice on how we will respond to the traumas and losses that come our way. No matter what socioeconomic level we might be whether poor, homeless, disabled, middle class, or wealthy, the choice is up to us to be thankful and appreciative. It's very humbling to lose everything and start over. Anybody can experience traumas and losses because they cut across all socioeconomic levels. If you've ever lost everything or have known someone who did, you'll also know that people who were thought to be friends suddenly disappear. Sometimes that's because they do not know how to handle the traumatic situation.
What I'm saying is that it helps us heal when we choose to be grateful and thankful. Getting through traumas and losses we have the choice to value life and to appreciate what we have or to not to do that. Maybe you value life and what you have now, but it's been a struggle to gain that perspective. That's okay. Continue on your healing journey. Sometimes those who have lost everything then see life from a different perspective than those who are focused on buzzing through life buying up the latest gadgets.
It's possible to have good physical or financial health, but have one or more experiences occurred that pulled the rug out from under you—maybe through no fault of your own? You might have a PhD with a great paying job, or a lucrative career, or be in excellent health playing sports you enjoy, but suddenly have your life turned upside down and those things may be gone. You grieve your losses, but as you work through that grieving process, you might learn new ways to appreciate the little things in life. Those might be the sunrises and sunsets that you can see, the birds that you can hear, or your ability to still walk and think despite a car accident.
Developing Thankfulness
I believe developing thankfulness starts by having the right perspective. We're not entitled to anything, but there seem to be more people thinking that way these days. Entitlement thinking smacks of selfishness and ingratitude. Thankfulness instead comes from looking humbly at life and seeing God's hand of protection and provision, and taking note of where you used to be compared to where you are now. It's also about learning to see the glass half full and that with God's help things will improve—even if you don't know how that will happen right now.
Actually, I believe we can always go to new levels of thankfulness. Sometimes just spending more time with those who are less fortunate is a good starting point to developing that new level of thankfulness. A good exercise is to write in your journal every morning or evening the things for which you are thankful. See what happens. In fact, I would love for you to write me a note and share how that exercise changes your life. I have used it for years, sometimes more consistently than others, but it has always impacted my life.
Keep an attitude of gratitude!
Colleen