I had planned on getting this out sooner, but too many people have been going through the transition of friends, family members, and parents. So things have been a bit hectic. Part of rebuilding after traumatic events is learning how to get through the holidays when special dates of someone's traumatic event or loss are now etched in our memories. I know from experience that time does bring healing and it makes the holidays easier, but initially, it can be very difficult because we miss the person who passed away, or we miss who that person once was before an injury. Having worked closely with individuals who have brain injuries, there are many noticeable, or even drastic changes compared to what they once could do before a life-changing accident.
In this post, I want to share some strategies to help you get through the remainder of the holiday season and festivities a  little better.
Start Here
Let me share where I'm coming from on this topic. Three years ago, my dear friend passed away a few days before Thanksgiving. There really were no holidays for me that year. Everything was a blur. We were dealing with writing an obituary, making final decisions about the funeral service, making arrangements at the funeral home, and connecting with his friends and relatives. Yes, we were functioning, but numb and in shock. So how did I cope? Prayer and my relationship with Jesus first of all gave me the strength and wisdom to get through it all.
So think about what's calming for you to do to get through the holidays after a traumatic event or loss. Some individuals may want to be around other people while others may need solitude. I know after driving an hour each way to get to where my friend had lived and after interacting with a lot of people regarding a wide variety of things, I wanted peace and quiet, and either quiet, soothing music or no music at all. Sometimes I would go for short walks around the hospital or outside just for a change of scenery or for fresh air.
Focus on what's relaxing for you. Maybe take a short drive to the lake or the mountains to be alone if you want solitude. If you prefer being around others, then you can have dinner with close friends or with others who knew the person.
Unhealthy Options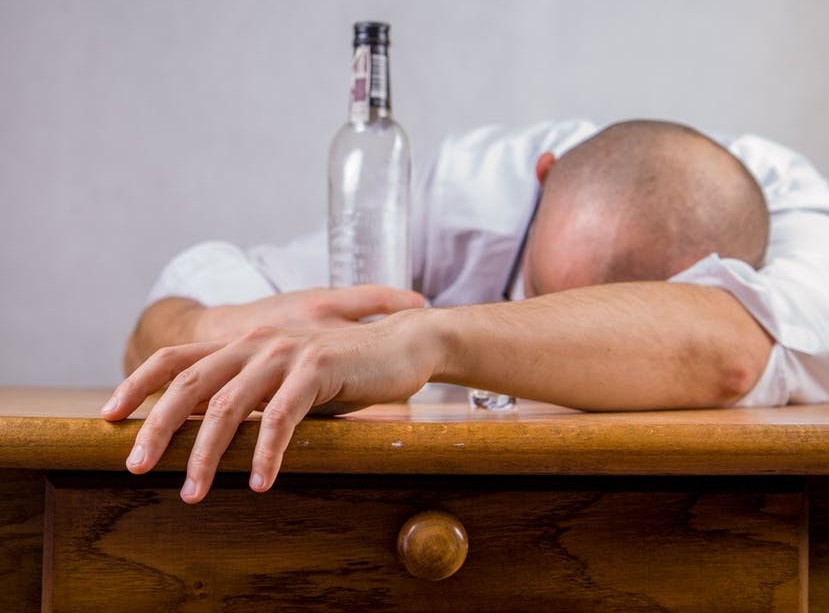 Well, it's not hard to list the unhealthy things someone might do on holidays after a trauma or loss. It's easy for some people to mask the pain with retail therapy (shopping and spending money), or overeating, gambling, drinking, or using other substances, in an effort to stop the painful feelings or to fill the voids in their lives and hearts. But what does that gain? When the retail therapy is done, the rent or mortgage payment is still due, along with the car payment. Will the money still be there for that or is it now gone? If drinking is your choice, the alcohol will come out of your system, but the hangover and the chaos from it may have caused you to do things that you don't remember—like tip the bartender extra big. So now, there goes the grocery money. Has that ever happened? It could.
An aspect of unhealthy choices is allowing yourself to have a pity party that will take you down into the depths of despair even further. The more we sit around thinking about our problems, the bigger and worse they become.
Healthy Options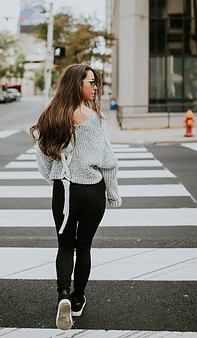 The best advice I can give is to turn to God and ask for help with all the decisions, emotional pain, or other challenges you face. He's always ready to listen and to offer His help if we ask.
Also, focus on the present. We can't change what happened, but we can move forward and make choices that are healthy for us physically, emotionally, relationally, financially, and in other ways. That's part of doing what's good and what's right for our mind, body, and heart.
Here are some additional suggestions. Stay as close to your normal schedule as possible. Activities like walking, working, exercising, meeting up with friends, and going to church all need to continue to be part of your life. It's okay to hit pause if you need to, but only briefly. Isolating will do more harm than good. Instead, get out and serve others in hospice units, or hospitals, or serve at your local homeless shelters or senior centers. The more you give to others, the better you will feel. So often, when I've gone to minister to others, they have ministered to me more than I ever expected. How cool is that!
Some Additional Thoughts
Sometimes when a spouse or friend is no longer with us, we may have to tie up loose ends and handle some of that person's personal or even business affairs. If it's a spouse, a word to the wise is to be sure you know how to handle the finances from day one of the marriage. That way, if anything ever happens, you both know what to do. So many times I've heard women say that their husbands handled the checkbook and all aspects of their finances. Then when the spouse passed away, the wives were dealing with their loss and frantically trying to figure out what had to be done to keep bills paid on time, find account numbers or passwords to access online bill paying. Be proactive now, so that if something happens you will have a plan in place and will know how to access accounts and how to handle things. This will give you greater peace of mind.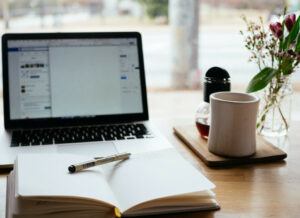 Also, enjoy the memories! Part of processing traumatic events and losses is to enjoy the memories of the former way of life or of that person before an accident or illness. Those are blessings. We can't change what happened, but we can choose to appreciate what we've had in our relationships with others and treasure the memories. If the person is still with us, we can determine to make every day and every minute count by being a blessing to that person and to those with whom we interact. Love never fails and gratitude is everything!
The birthdays and holidays will pop up but as time goes by, we learn to celebrate the time we've had with someone and to cherish the memories. Yes, there may be a few tears from time to time as we process those painful experiences, but we can pause to consider how grateful we were to have had that person in our lives for as long as we did. God brings healing as no human can and time is one of His valuable tools in that process.
Conclusion
We've talked about where to start to help get through the holidays and we've looked at the unhealthy and the healthy options we have when dealing with traumas and losses. Choosing options wisely and focusing on the positives and the healthy options will take us in a good direction so we can better enjoy the holiday season. If children lift your spirit, then find some to be around and have a Merry Christmas!
I would be interested to hear about the ways you've made it through holidays after a traumatic event.  When you leave a comment below,  you can be sure that I'll respond.  Thanks in advance for sharing your thoughts!